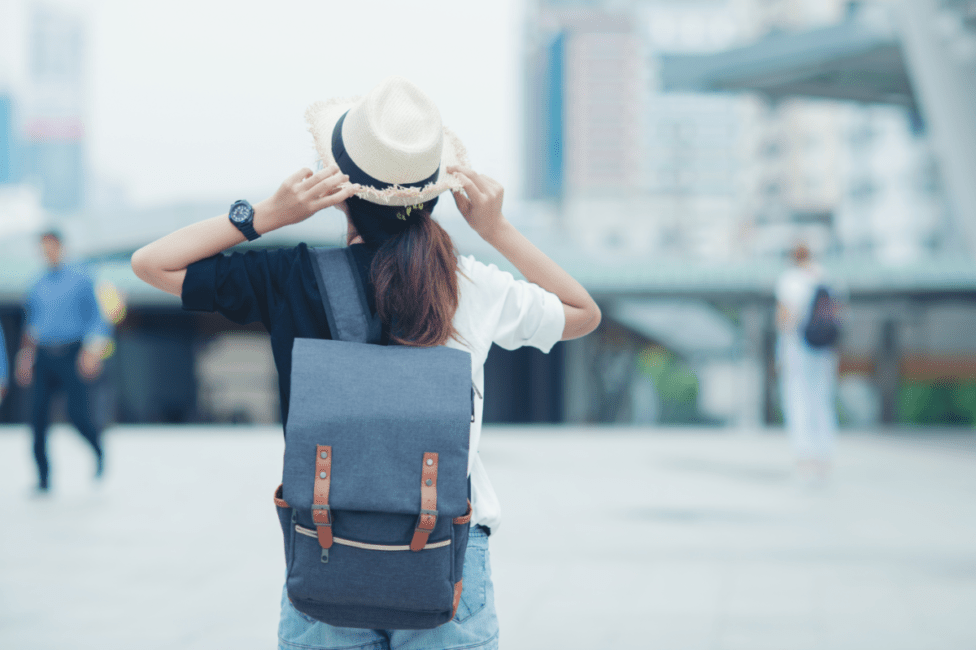 Your cybersecurity checklist for travelling
Cybersecurity threats don't take holidays! 
People can be more vulnerable when away from their comfort zone.
Whether you're planning your holidays or travel for business on a regular basis, make sure cybersecurity is included in your luggage and check out these 10 cyber security travel tips we made for you. When travelling, your personal and professional information must be a priority. Taking your communication devices with you such as your mobile phone and laptop may represent a threat.
So how can you make it safely when it comes to technology and cybersecurity?
#1 – Take only what you need
The more devices you take, the more chances of being hacked, lose your devices or have them stolen. Additional devices create additional risks. Before you travel, consider leaving at home any electronic equipment you don't need during your travel, and if you need to take it, be sure you protect it.
#2 – Update & Backup
Back up your data regularly, and make sure your anti-virus software is always up to date. Back up your contacts, photos, videos and other mobile device data with another device or cloud service. When it comes to protecting yourself against hackers, always install software updates as soon as they become available – those are able to correct errors and security vulnerabilities and will improve your device's ability to defend against malware.
#3 – Lock up your computer
Never leave your devices unattended. If you need to go do something else for any length of time, get into the habit of locking your phone, computer or tablet so no one can use it while you're gone. If you keep sensitive information on a flash drive or external hard drive, make sure to lock it up as well. If by any chance you momentarily lose or forget your devices, this will be the first line of defense against a security breach.
#4 – Avoid sharing your plans & locations on social media
Many social media platforms have options to let your followers track you on your trip. The dark side is that hackers can also track you. Do you really want to make it that easy for them to hack you? Or even breaking into your home, office or hotel room when they know you are not there? Post your pics when you get back. They will still look great!
#5 – Don't charge your phone at the airport
We know airports want you to feel at home, so they've become really convenient, including services such as USB power charging stations for smartphone but "plugging into a public USB port is kind of like finding a toothbrush on the side of the road and deciding to stick it in your mouth", says Caleb Barlow, Vice President of X-Force Threat Intelligence at IBM Security. "It's much safer to bring your regular charger along and plug it into a wall outlet or, alternatively, bring a portable power bank to recharge your phone when you're low on bars." Try to you leave your country with the devices fully charged.
#6 – Watch out for Public Wi-Fi
Before you connect to a public Wi-Fi, be sure to confirm the name of the network and exact login procedures with appropriate staff to ensure that the network is legitimate. Only use sites that begin with https:// and avoid sensitive activities such as online shopping, banking or accessing personal and professional data.
Never click on a link you did not expect to receive. Be cautious when downloading or clicking on unknown links that are suspicious.
#7 – Don't share your phone
You may be approached by strangers needing to borrow your phone, for some possible reason. Two things can happen by letting strangers "borrow" your phone or any other device:  they can hack your device, and It takes only a few moments for a skilled cybercriminal to do it, or they can simply run away and bolt off down the street.
#8 – Keep your devices under vigilance
Travelers are often easy targets for thieves. Try to keep your phone hidden away when you are in public, specially when you are on a bus, train, or walking the streets alone. Never leave your mobile devices (including any USB or external storage devices) unattended in a public place. Whether you are staying in a hotel for vacations or for attending a conference session/trade show, remember to keep your devices secured. Meal times are ideal for thieves to check hotel rooms for unattended devices.
#9 – Use cash & keep your credit card safe
Use cash instead of credit card whenever it's possible – this is the easiest way to avoid potential risks every time you swipe up your card. If you must use it, think about getting a titanium card case – very skilled criminals can get your credit card information through powerful scanners, picking up information standing up to 25 feet away.
#10 – "Expect the best, but be prepared for the worst"
What if even with all these precautions, your device was stolen? Plan ahead, so you know your data is safe! Both Apple and Google operate "find my device" services that allow you to locate your phone on a map, and remotely lock or erase it.  If you are an Android user you can enable the "Find My Iphone" option by accessing the iCloud website settings. For Apple users, this is accessed through Google's service device manager – one interesting point is the option to  set a missing phone ring – helpful for drawing attention to the thief, or tracking down a mislaid handset.
Now that you are fully ready, we wish you a safe trip & don't forget online safety in your daily routine!
Need to improve your cybersecurity hygiene? Talk to us! We have the strongest partners and together, we can find the proper cybersecurity solution for your business!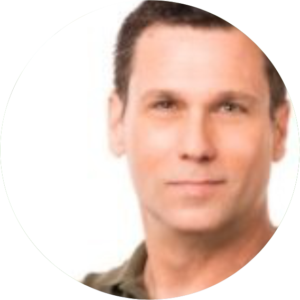 Thomas Krull

Purchase Director
Sun Evo Tech
Have you found this article insightful? Sign up for more great content…!
…and hey, follow us on social media:
We promise we won't stalk you on your trip!