Wireless and Cloud Authentication system – a Golden Window
Wireless networks allows short distance communications and makes possible data flowing over long distances for a high rate of users, serving as a great technological option without wires and cable's needs. This technology comprises a few others – the most known is Wi-Fi.
Access to data and information is, at the moment, a utility of our times, for any digital support and portable device. Nowadays, everything is mobile and families no longer gather after dinner in front of a television that is fixed to the wall. Business people no longer work at a fixed computer all day. The daily activities and today's meetings require mobility, and whether these are done at home or at the office, require connections away from a fixed but a wireless point. The various business delegations need to be securely connected.
Wireless technology can be applied in different environments and follows the imagination of those who needs it and those who designs it. From connecting buildings on wind power stations (allowing communication, data flowing between wind turbines and control stations) to remote environments as dams or rivers, avoiding flooding risks, which in case of risk have a chance to send warnings to inform population in specific locations, enhancing their safety.
Wireless, Wi-Fi hotspots, are no longer luxury but a demand for a general need and ease when it comes to customer service, users and citizens. It is also a leapfrog for smart cities, making energy and waste management of municipalities easier and efficient.
In association with Wireless technology, it is possible to combine software which will allow to have reports and analytics from collected data:
Cloud Authentication System (CAS Software) encrypts wireless connections into a secure Captive Portal, being a solution for many B2C who provides wi-fi hotspot, allowing to know more about their different users. It exchanges with users more specialized and almost perfect offer in real time, creating both opportunities in these times where it is difficult to align fast demands between markets and citizens.
Visually, Wi-Fi users will be in the presence of a captive portal, a golden window for brands to communicate right and important information creating a perfect moment for a responsive user.  Captive portal is the page shown to those who want to access Wi-Fi and who must have valid credentials to login in order to use free data. Authentication can be done on many ways, by your e-mail registering as a user and even by your existing Facebook or Google account credentials.
Any B2C business with a high average of Wi-Fi users can benefit from a CAS service, in a SaaS perspective. By being fully customized, dashboards can be built and changed according to the needs of clients marketing strategy and the user's preferences. This opens the door for the management of wireless usage, proving to be a sustainable and highly profitable solution for B2C business especially for accessing to real time Metrics, Analytics and helping to manage various departments inside an all-in-one platform.
Focusing our vision to serve municipalities and hotels, there are many advantages that these technologies allow to users, citizens, guests to experience through a captive portal: check-in and check-out online, booking services as parking or exhibitions; promote and advertise important information to users; manage the bandwidth allowance to different users profiles; display  inquiries/surveys on the captive portal to discover preferences; a way to analyse requests for a particular  service, and let's not forget that through a captive portal, your organization has the ability to send safety notices, if necessary.
Wireless combining with a secure captive portal and software as a Service allows customized opportunities for those who design it, collecting data management to be shared among team works, proving to be a fundamental safe tool to go beyond and match user preferences.
Meet our flexible solution for communications providing multiple 3G/4G independent interfaces and be amazed by our multi-tenant cloud-based solution that provides a tailored Captive Portal for different authentication methods and user profile, ensuring user and usage analytics/reporting.
The future is all about mobility and Wi-Fi. We bring you Wireless Solutions &

Cloud Authentication System

along with our expert Wavecom partner.
Our Supersonic team is ready to show you the power of wireless solutions and happy to open a window of opportunities for your business – reach us!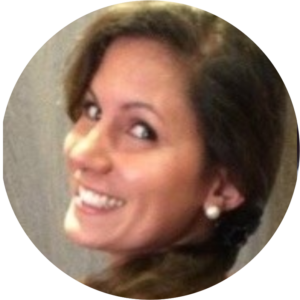 Joana Conceição

CAS & Wireless Specialist
Sun Evo Tech
Have you found this article insi
ghtful? Sign up for more great content…!
…and hey, follow us on social media: