PDAs as valuable solution for healthcare mobility quality increasing
Each day that passes, technology makes impressive progresses in our society and changes the way we live in community – today, we're talking about how

PDAs

can make such a difference in healthcare mobility!
With technology improvements, we also managed to improve the quality of medicine that we benefit from, today. PDAs /mobile computers are helpful for every industry, but there is no doubt that we can especially perceive these advances in the healthcare and telemedicine sector.
By definition, healthcare means the maintenance or improvement of health through prevention, diagnosis, treatment, recovery or cure of diseases, illnesses, injuries and other physical and mental deficiencies in people. Telemedicine, in turn, covers all medical practice performed at a distance and is an advanced process for monitoring patients, exchanging medical information and analyzing the results of different exams. These exams are evaluated and delivered digitally, providing support to traditional medicine. This is where we can see how PDA's are the perfect tool for this type of remote work, with features that are very useful, such as software we can adapt, create or customize for each situation. Our PDA's are WiFi enabled and SIM card supported to access internet and have connectivity in real time. Wireless mobility features is having access to all the information you need within a versatile and specialized device.
How PDAs help keep doctors connected to clinical information, patient records and help increase workflows
In this technological world we live in, those who manage to make the most of it, have their work a little easier. In this specific case, when using a PDA for healthcare and telemedicine it's important to take into consideration that this device will be used to treat users. The main advantage about using PDA's is that these devices allow both doctors and nurses to have direct interaction anywhere, where they can access all the information of any of their patients that helps them to know their history. doctor, medication they are taking, critical past situations, basically everything about the clinical life of the patient they are helping, and as they are interconnected with the hospital's own network this allows the data to be updated in real time and thus there are no conflicts of information.
Importance of securing PDAs in Healthcare
As we know, in everything that brings innovation, there's always someone trying to take advantage of it, in this case we are referring to cybercriminals also known as "hackers", who are also currently attacking platforms where user data exists and also trying to obtain credentials of medical staff so they can later use it as they wish. With the covid-19 pandemic, we have seen a huge increasement on cyberattacks – we covered how cybercriminals are using coronavirus to set traps  in this article.  As expected, this generates concern among everyone, so what could be the alternative?
We are talking about an alternative that involves the use of improved encryption, setting up secure networks using VPNs and a good antivirus with firewalls. Of course, also one of the most important security measures will always be the creation of security measures, together with the education of users against malware. This is why our M3 Mobile's PDAs are safety ready!

How our M3 PDAs are making a difference in healthcare
With all the difficulties we're facing at the moment, caused by the coronavirus pandemic, we have also see opportunities on how technology can help fight coronavirus like NubianPro Doctor+ software combined with our M3 Mobile PDAs opening doors to an integration of a web application platform that cuts off distances between patients (with handicap or located in faraway villages) and healthcare professionals.
Using our M3 Mobile PDAs, we are creating more opportunities with software solutions that manages to be highly efficient and innovative in the health area in Africa, mainly to solve community problems that are far from cities, where access to medical care are scarce, as well as gaining an advantage over these problems and especially because we are saving lives.
We are proud to work closely with NubianPro Doctor+ platform, contributing to bring this unique Healthcare solution into Emerging Markets.
6 advantages on accessing the software in our M3 Mobile equipment:
#1 – Approaching the existing health service provider close to the quality patient in the country;
#2 – Automate an expedition to reduce waiting times;
#3 – Optimized health among professionals and relationship with patients / Quality of services encouraged;
#4 – The "net-x-jet" of home health care services;
#5 – Not necessary for hospitals and clinics, as the project brings together all the tools necessary for performance in remote areas;
#6 – No time is needed to find the necessary professional, as the professionals are members of the platform and use the phone or the Internet to request a service, show professional status and service history.
Need more reasons? Find 8 keys to choose a reliable PDA here!
Our premium enterprise mobile computers are the key to maximize your business, upgrade reliability, quality and gaining venue. Expect a fast-technical support with many product options that can be used not only in healthcare, but in every industry!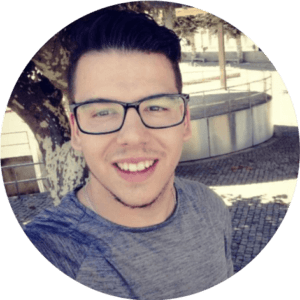 Diogo Pereira

M3 Mobile Expert
Sun Evo Tech
Have you found this article insi
ghtful? Sign up for more great content…!
…and hey, follow us on social media: