Caring about Greta Rowe Primary School
Sun Evo team expresses themselves as value-added distributor for global High Tech projects empowering Emerging Markets. Driving ourselves as well with strong values and meaningful transformations, we embrace other missions to actively contribute for a better world, either by our IT Green Solutions or by strengthening communities across borders. And there isn't any other way than do it with huge dedication, love and responsibility by conscious awareness that simple daily basis acts from a modern world common to everyone, can change the day of dozens in other corners of the world.
We aim to chase all of our dreams to help those who deserves a new Sunrise. So there is one thing we know for sure: Together we can make the difference!
With friends, partners and team support & efforts, we initiated a contribution for a Primary School project in Kenya, raising awareness into our community that cannot remain unresponsive or unconcerned:
We have started to provide valuable resources to Greta Rowe School. This Primary School in Naromoru, Kenya, was established in 2011 by the teacher Jane Moile, and has 51 children (27 girls and 24 boys) aged 3-6 years old, from kindergarten to standard to 3rd grade.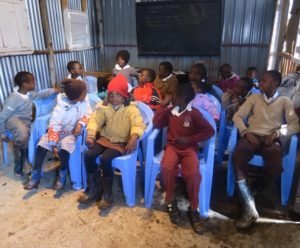 These young children were trekking for over 5 kilometers to the nearest school, having to cross a river and a dangerous road that claimed many lives, in some cases going through the forest where they encountered wildlife and many got kidnapped.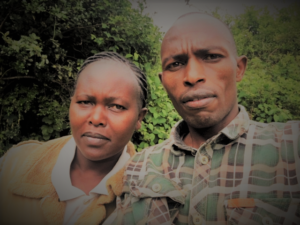 With the encouragement of Jane's husband, James Moile, she pursuit her passion of starting a school to save these lives. Fighting against tough processes, the couple donated their own less than half acre piece of land to establish the school.
How can we all help?
Their heroic aim is to bring as many children to their school, providing an holistic environment that encourage their personal growth and education enhancement. To accommodate more children, the school needs sustainable feeding program, sufficient skilled teaching staffs, teaching and learning materials, enough classrooms and staffrooms, studying learning materials, enough handwork to care the land, and transport (School Bus) enabling these children to attend daily school without taking unnecessary risks.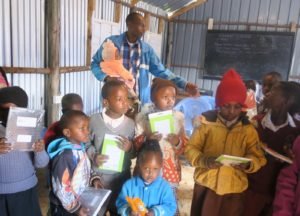 Since August we are raising this awareness by collecting educational materials,  building a feeding program, gathering refurbished tablets and providing our wireless routers – which will allow to deliver secured internet connection via GSM Sim cards. At their village there is no infrastructure or cables to provide a stable internet, the GSM it's a solution for lack of internet on their school.
By giving to the teachers and to these children the possibility to access into information via internet, it will benefit teachers to educate, interact and play with children from early ages, giving them the equal opportunity to develop their skills and competences.
In need:
Clothes – sizes from 3 -6 years old;
Food (cans and dry food, such as rice, tuna, beans, milk, cereals, etc.);
School materials such as English books, color pencils, color pens, any sort of suitcases;
Transportation – we are sensitizing partners and transportation companies to provide them with a School Bus: this is a priority to take them out from the local area's dangerous roads – it doesn't need to be a brand new bus, it can be a refurbished or 2nd hand vehicle.


To send clothes, food or materials, please rely on our

company's address

until the 20th December, as we are scheduling the shipment before Christmas!
Other ways of helping us:
Send us a message with tips or suggestions;
Mention people or companies in the comments;
Share this post to another group of people or companies.
Supporting actions, we are taking towards schools is a trust point of how union makes us stronger, directly assisting communities by embracing urgent causes, actively contributing for education and poverty alleviation.
Sun Evo Team trusts on friends, partners and influencers active support who can help us giving just a bit of what we have in our daily lives to these little children, ultimately a safe transport vehicle just to make them safely cross roads for their right to enjoy equal education & the right to have a brighter Sunrise into their future.
"Alone we can do so little, together we can do so much" - Helen Keller
Get in touch with us, make it count!