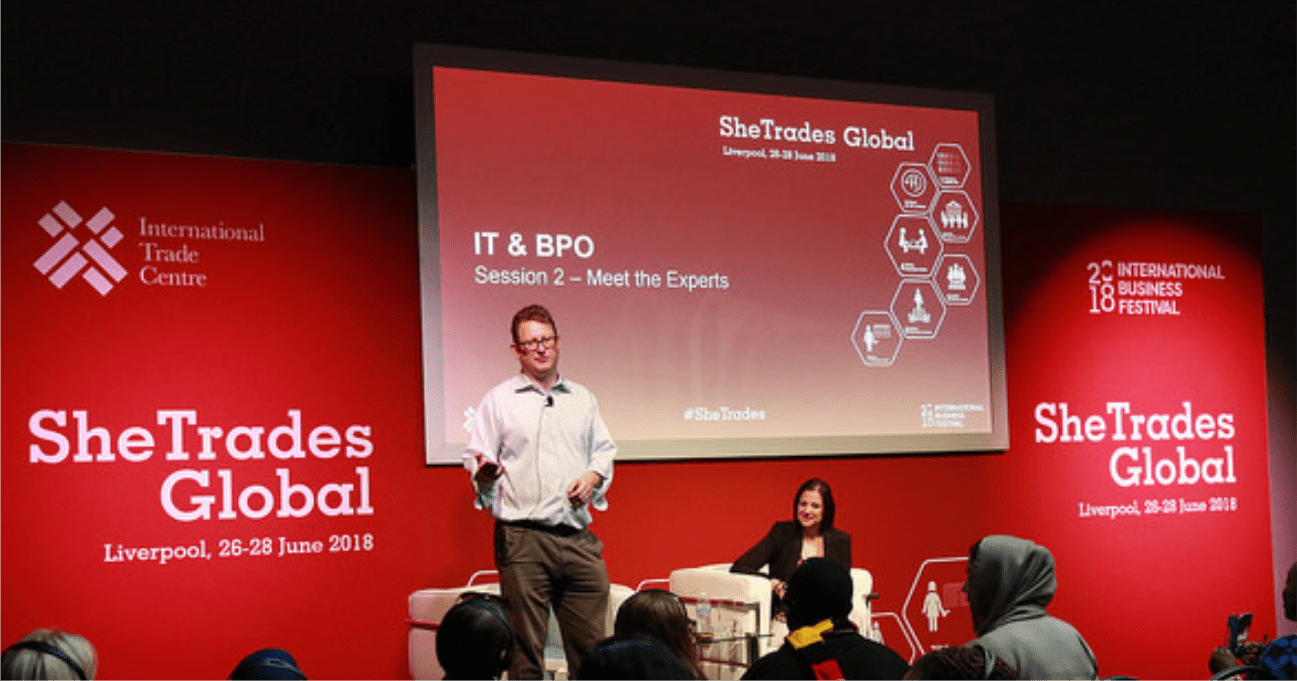 Empowering Women at ITC SheTrades Global
We proudly share Sun Evo's inspiring experience at Liverpool 2018, ITC SheTrades Global Event!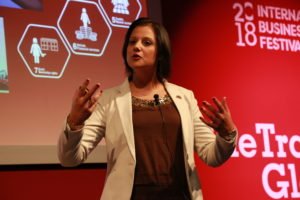 June, 26th-28th, our Business Development Director, Magda Jamal, was an invited speaker for two days sessions at one of world's leading event connecting women entrepreneurs, to contribute with her remarkable knowledge on the technology fields and special expertise developed on Emerging Markets. It was an amazing experience to unlock the potential of woman entrepreneurs through powerful tools shared in these two sessions related to the trading industry.
SheTrades Global took place at the International Business Festival Congress, attracting every two years, industry leaders, international delegations and companies from all across the world looking to expand their trade footprint.
International Trade Centre's event, previously called the "Women Vendors Exhibition and Forum", was held in Liverpool, United Kingdom and is now at its sixth year. The 2018 edition represented 600 companies and highlighted four sectors – beauty and wellness, IT and business-process outsourcing, textiles and apparel and tourism.

The aims are to increase the participation of women-owned businesses and entrepreneurs all around the globe to meet with some of today's leading companies, improving their competitiveness, providing solutions for trade logistics and strengthening their support ecosystem to generate business opportunities. 
The International Trade Centre (ITC) is the joint agency of the World Trade Organization and the United Nations, assisting small and medium-sized enterprises to develop and non-developed countries to increase their competitiveness onto global markets, contributing this way to a sustainable economic development. According to ITC, "women-owned businesses represents between one-quarter and one-third of enterprises worldwide. The challenge relies due to being prevalent in less productive sectors, by being largely invisible in global valued corporate and government supply chains."
In response, SheTrades Global serves as a unique opportunity to pioneer lasting and innovative solutions for women's participation in trade.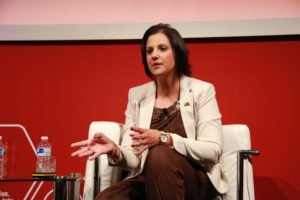 In a world where learning barriers for female entrepreneurs still exists, we are honored to be part of such a supportive celebration, redefining power by building against all odds entrepreneurial women who lead by attitude difference.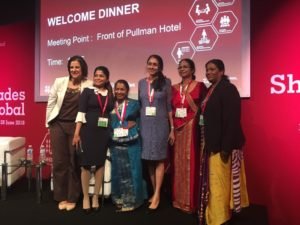 Empowering woman and achieving gender equality is essential for our society to ensure the sustainable development of the world, especially in Africa where the number of entrepreneurs is growing. We are thankful for the opportunity to be among something so meaningful and to be surrounded by people who want to change the world for the better!
We all (sun)rise together!
Things are about to change! Sign up for more great content…!
…and hey, follow us on social media: