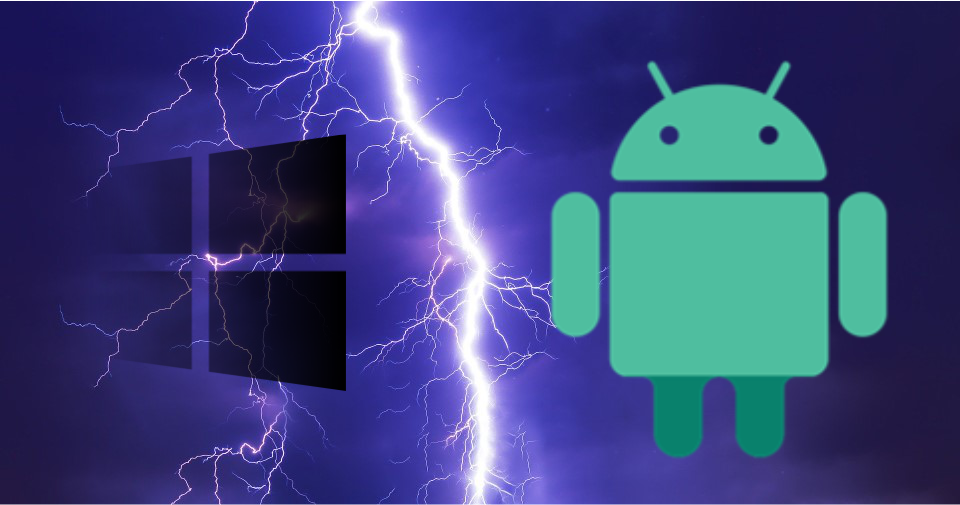 Windows is dead, Long live Android!
The operating systems of mobile devices such as PDA's have suffered many changes and developments throughout the years. In the early 2000's there was no better developer of OS for almost any platform than Microsoft. Windows phones dominated the market, this OS being also the standard for rugged PDA's.
However, a new competitor blown market away. Android was a game changer on the market, with its groundbreaking features, such as customizability and compatibility. It cast a shadow over Windows Phone and eventually it became the new standard. Later in time, and soon after the release of its newest OS, Microsoft decided to stop supporting Windows Phone. An "expiration date" was set, and the focus was redirected elsewhere. Seeing as even the giant Microsoft turned its sights to develop Android related functionalities, there must be an overwhelming number of benefits that come with it.
Why is Android app-solutely fantastic?
Since its release, the big appeal of Android has always been its open source access, allowing a more expansive app store. The usefulness of a PDA is deeply connected to the apps one can integrate on it, and Windows quickly fell short on that availability as technology developed.
Nowadays, rugged handheld PDA are used for a variety of tasks which require specific apps developed for that unique purpose. It would be impossible for those apps to exist if their development was conducted by a single company or group of developers. Android's app store allows for independent developers all over the world to publish their apps, which results in more focused, task specific apps.
For example, PDA devices are now used in medicine, turning the logistics of such workplaces more efficient and competent. Either recording appointments or prescriptions, PDA's make those tasks easier. However, that wouldn't be possible without the input of those same medical teams in the development of the apps they need to make those things happen. The openness of the app store on Android OS makes it easy to develop and publish the apps the users need, mainly because the user many times becomes the developer.
Is the hardware keeping up with the software?
In its inception, Android suffered from a temporary incompatibility with the hardware available. However, as users turned to it as the main mobile OS, hardware manufacturers were obligated to develop hardware dedicated to this new OS.
The software features made available by Android have also allowed hardware developers and manufacturers to go a step beyond, preparing their products for those new features. Among these developments are the improvements on the cameras and scanners of PDA that allow more complex image recognition required by more recent apps, and the highly powerful processors found in recently released products, allowing a more efficient use of Android and its features.
Hardware improvements force the development of more complex software, but the more complex software also demands hardware that can efficiently take advantage of it.
Everyone knows how to use Android!
The general usage of Android, it being the most used OS on mobile devices and PDA, sets a new standard for user knowledge. In every workplace where new logistics technology is implemented, specifically new PDA's, there is always a learning curve every employee must go through. However, Android reduces that learning curve drastically.
In earlier times, when Windows was still a must-have in PDA's, even users that were already comfortable with the software as computer OS still had to learn its intricacies as a mobile version. This was especially true as Windows Phone was a rarely used software, iOS being the most prevalent mobile operating system.
These days, most people with a smartphone will have Android as an operating system and will have no difficulty adjusting to the version used on PDA's, using it as easy as their own phones. In any business, time is money and an easy to learn operating system drastically reduces the amount of time and money spent.
Two OS's, One Winner
When it comes down to it, even Microsoft understood the inevitable. As an operating system for smartphones or PDA's, Windows was falling behind. Android was created to allow such versatility and accessibility that a port of a computer software would most certainly not be able to keep up. By realizing that they were able to start their development of Android applicable software, making the best out of a bad situation.
Meanwhile, Android became the only conscious choice for mobile operating systems, especially in PDA's, products whose usage must be easy to learn and to adapt to each situation. An expansive software, with a wide range of applications, Android became the ruler of PDA software and the rightful successor to Windows.
What can be better than having the theoretical knowledge? Simply testing it on your hands and prove its performance!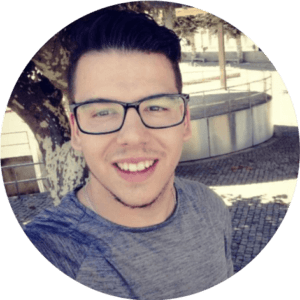 Diogo Pereira

M3 Mobile Expert
Sun Evo Tech
Have you found this article insightful? Sign up for more great content…
…and hey, follow us on social media: