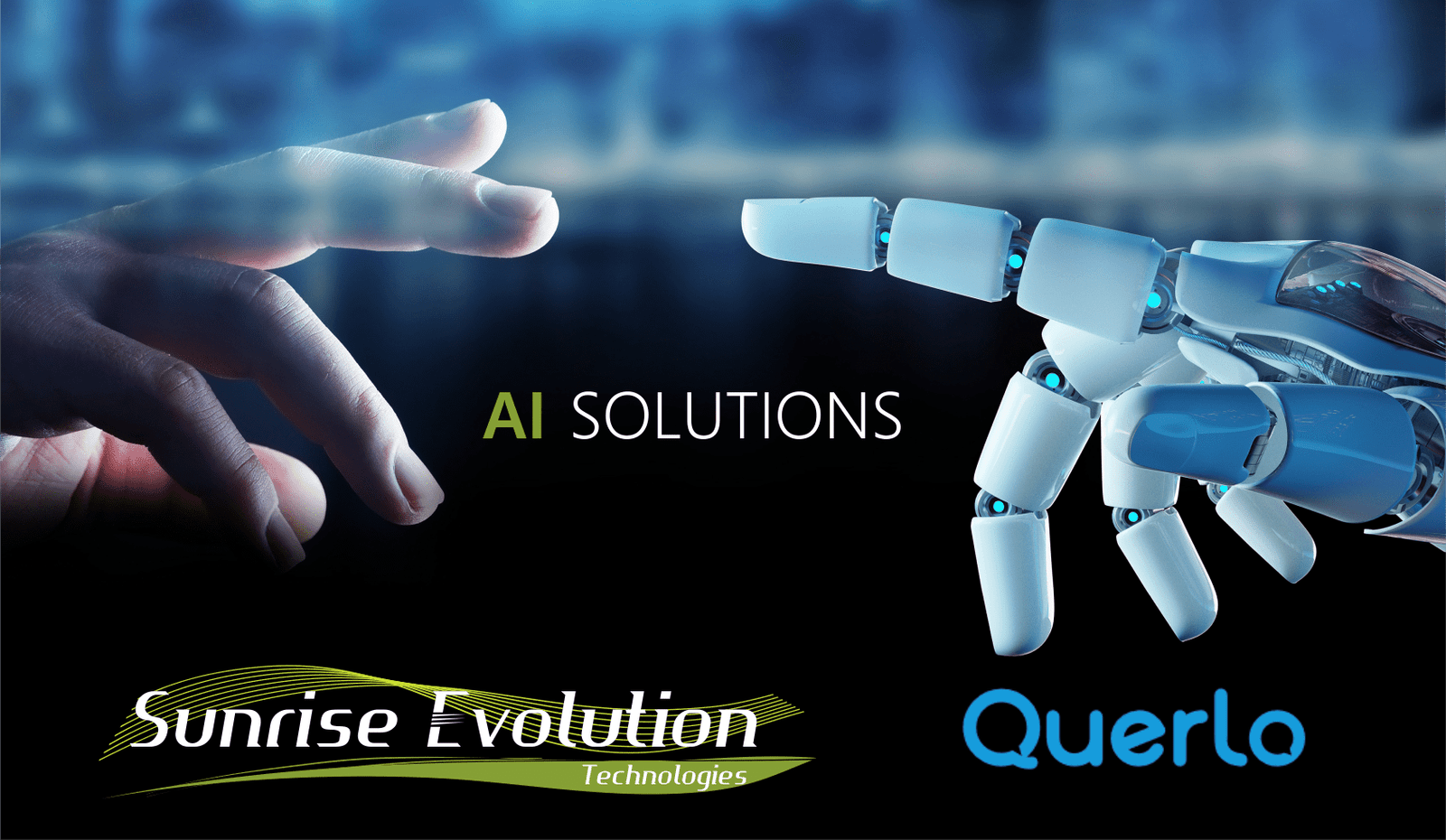 Welcome to the future with Querlo AI Solutions
We are thrilled to announce we have teamed up with Querlo, our most futurist partner for AI Solutions!
Together, we will unleash the power of AI to improve business performance! Following Querlo's vision, our mission is to conduct companies to step into the new Digital Era successfully by providing them with AI-powered technology solutions:
> Industry Verticals & Omnichannel Contact Center 
About Querlo:

Querlo integrates the Deep QA Artificial Intelligence functionality of IBM Watson and Microsoft – a collaboration which sets our partner apart from other solutions in the market. Our solutions leverage "bots" to drive engagement of internal and external stakeholders, facilitates B2B and B2C transactions and improve bottom-line performance.
If we want technology to be responsible for tasks that belong to humans, then technology should have the smartest IQ. That's why our motto has always been "Create technology with a heart." - Querlo's Philosophy.
AI is here to stay. To transform businesses, create added value, customer engagement & boost sales!
Do you believe AI is not for your business?
Talk to us! Or chat with our Supersonic Team today to be advised on the benefits of using AI solution in your business daily operations.
Things are about to change! Sign up for more great content…!
…and hey, follow us on social media: