Business Women Leaders in a post-pandemic world
The world is going through one of its most challenging times during the

COVID-19 pandemic

, and the entrepreneurial sector is no exception to this. With lockdowns and quarantines driving people away from offices and working from home, or not working at all, the business flow has suffered a major change.
This global crisis is only comparable to 1929's Depression, where both financial and economic sectors were in red mode. There are already some predictions that the

global GDP

will suffer a major reduction, as well as employment rates and even monetary value. This situation is only projected to stabilize and improve in 2 or more years after the pandemic also gets some type of closure, which can only be hoped for.
An intensive study  was conducted with the objective of analyzing the effects of this pandemic on

women-owned enterprises

has found that most businesses are suffering this challenges with varying intensity in different sectors. According to the  2020 WBAF Women Entrepreneurship Report  "The top challenges faced were financial at 69.65%, demand at 39.30% and workforce related at 24,51%." One can only imagine that these challenges come as a consequence of the reduction of profit and also the transformation of the workplace. Many employees across multiple businesses have been forced to work from home, which has changed what a normal office workday looks like.
Working from home in the Digital Era
The business and work models of many enterprises have been changed during this pandemic in many ways, but one of the most important is the digital transformation. Going from physical office working, with instant technical support into home working and being digitally connected at all times securely, is a challenge most enterprises are facing head on.
Working during the pandemic has forced that change, where home offices had to be improved and upgraded to support constant online meetings and other miscellaneous digital demands. But this change is already being considered as a permanent one.
Entrepreneurs are already planning their way of doing business in a post-pandemic world, concluding of the need for a digital transformation. In fact, the previously mentioned WBAF report has noted that "93% of our respondents identified digital transformation as very important for the post pandemic economy and that 84.05% would be willing to invest in the digital transformation of their business."
Women get it done
The impact of this pandemic has been much more negative on women workers and entrepreneurs. A great percentage of job loss around the world is of women workers, as child and home care demands they abandon their positions. This demographic has also suffered an increase of workplace violence and even a discrimination of access to the tools necessary to work from home.
Women entrepreneurs have also suffered and seen their way of doing business harmed by the increase of home care responsibilities. Not only that but female-owned businesses have suffered a greater reduction of sales and general operations in comparison to male-owned enterprises. Moreover, the access to digital tools and platforms in order to maintain the workflow during the pandemic is harder to women workers and entrepreneurs, making it impossible to keep their businesses working as they should.
What needs to be done
This is a difficult time for anyone to keep business running, even more so for those with less access to the right tools needed. As such, this has also allowed into the identification of critical elements that need to be changed right away and for a long period of time now.
As observed by the WBAF Report, there needs to be an investment by the governments in the "digital infrastructure of their communities such as internet speed, fintech, healthcare and smart cities (…)."  These investments have to comply with ethics work improvement between employers and employees, creating a global business network which is safer, more flexible and ultimately, more profitable while ensuring high standard levels during and after the new world reality we're living right now.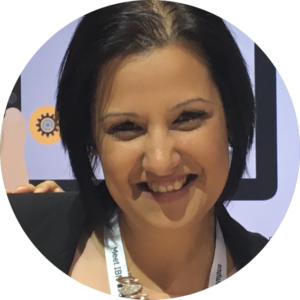 Magda Jamal

Business Development Director
Sun Evo Tech
Have you found this article insightful? Sign up for more great content…
…and hey, follow us on social media: