Accurate & Steady – Choosing it right
Even on an atypical year as this one, holidays approach fast, as if travelling throughout fiber optics. The more competition struggles, the harder that task becomes, especially if without support.
Black Friday

means to have the know-how of choosing the right products at the right prices.
The right mode for you
There are different modes of fiber accessories  therefore, this would be the first step into the choosing process. The buyer must be aware of what sort of data transmission they have and how is conducted. What is the distance that data will need to travel? The mode of fiber known as "multi-mode" will be more suited for short distance transmission, useful in very localized data centers, LAN systems or video surveillance. "Single-mode" fiber however is best designed for long distances, and will be more suited for data transmissions happening under those conditions.
Don't lose data and don't lose your temper(ature)
It is very important to choose an optical transceiver with top safety qualities. Those qualities must guarantee that no data is lost during transmissions and keeps steady as time goes by. An additional but essential safety feature is temperature adaptability. There's no use for an optical transceiver that runs above recommended temperature, especially when that temperature degrades the product. If the product will be used in high temperatures, this quality will be imperiously important.
A cautious construction, an efficient product
Optical transceivers and other fiber optics products may allow fast communication, but are cautiously built. Moreover, there are different types of construction that will benefit different needs. Distribution, or tight pack, is one of those types and one of the more popular ones. However, "breakout" or "fanout" is known to be a more durable design in comparison. The consensually preferred one is known as "zip cord" or "assembly." In all these different types, a final variable to take into account is the level of flame resistance. It may sound grim and eerie, but one must take precautions and plan for the future when buying a quality product.
Easy isn't always simple
It may seem like a rough task, but an accurate, step-by-step approach will make it much more manageable. There is no absolute right answer, as fiber optics products must be chosen on a case-by-case basis. However, a trustworthy manufacturer or vendor will always show themselves available to take their client on this step-by-step process to choose the best product for their needs.
Fiber optics products may be fast but choosing the right must takes it time and essential awareness. It wouldn't be that much though when you have a guaranteed  help of a trustworthy and noteworthy vendor and the Supersonic Team is here to help you!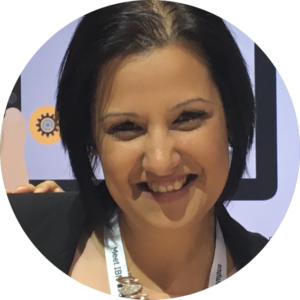 Magda Jamal

Business Development Director
Sun Evo Tech
Have you found this article insightful? Sign up for more great content…
…and hey, follow us on social media: